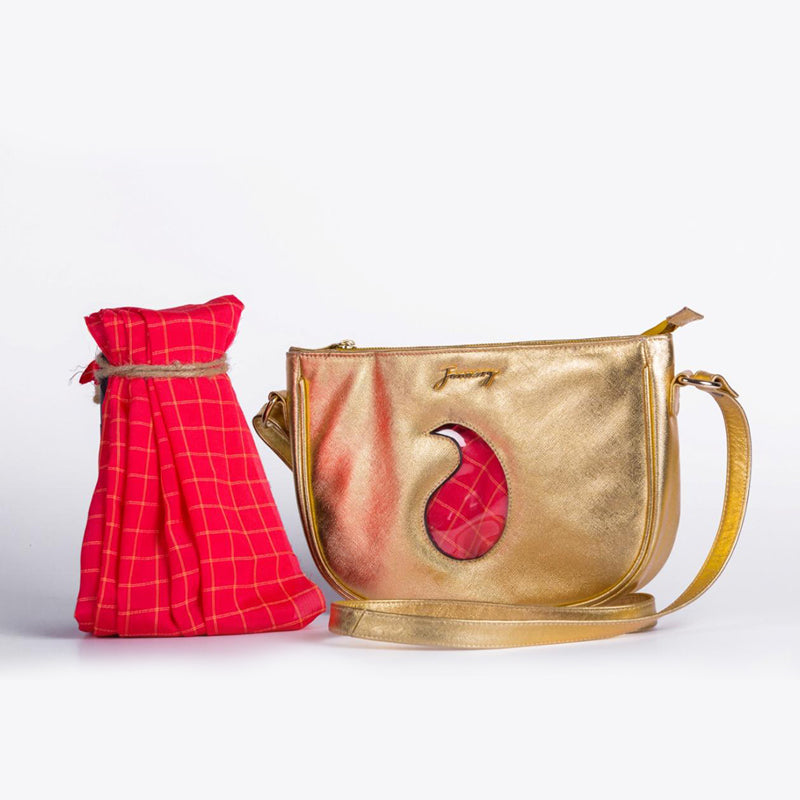 Paisley Gold
Rs. 3,960.00 Rs. 4,500.00
One bag and a million colors !!!! Yes , you heard us right. Tired of changing bags to match your outfits. Well worry no more , we are here.. This is a smartly designed handcrafted  bag with a paisley cut out in the front with a pouch in the bag where we can slide the fabric to match our outfits !! This  come is 3 colors - saffiano gold , saffiano silver and saffiano maroon.
Key features
100 % genuine leather
Water proof lining inside
Inner side one zipper included
Single compartment bag
Paisley cut out to insert fabric
Ykk zippers
Long strap with adjustable height
Size : 10" x 3" x 7"